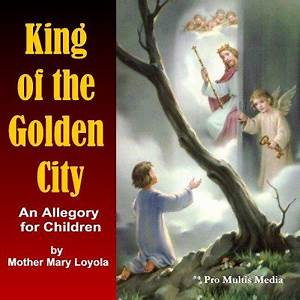 Audio CD: King of the Golden City
The King of the Golden City is an enchanting allegorical tale which breathes into the heart a deep understanding of Holy Communion and enkindles an intimate love for Our Lord in the blessed Sacrament. 
This classic story by Mother Mary Loyola has been a favorite of both young and old for nearly a century. This audio presentation brings the story to life with music, sound effects, and a talented cast.
2 CDs. 2 hours total listening time. 
---
We Also Recommend