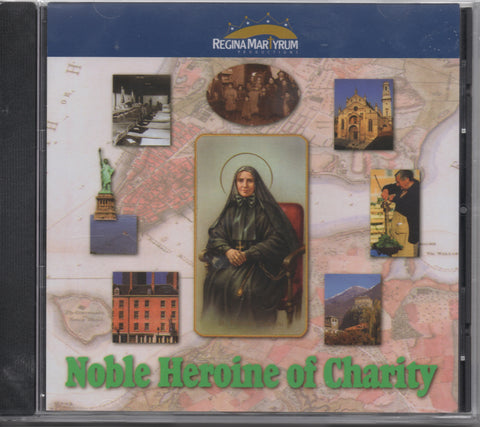 Audio CD Saints: Noble Heroine of Charity
Learn how St. Frances Xavier Cabrini became the "Noble Heroine of Charity"  
This is the biographical drama of St. Frances Xavier Cabrini, the first American citizen to be canonized. You will marvel at the 5-foot Italian dynamo who, trusting in God's Providence and being resigned to His Holy Will, founded The Missionary Sisters of the Sacred Heart and opened dozens of orphanages, schools, and hospitals all across America. Next time you think you are too busy to do something charitable, look to Mother Cabrini! 
48-minute audio CD. 
Lives of the Saints Recordings from Regina Martyrum Productions feature well-written stories, fully dramatized with complete casts, and compelling sound effects.    
Popular with all ages and perfect for gift-giving.
---
We Also Recommend