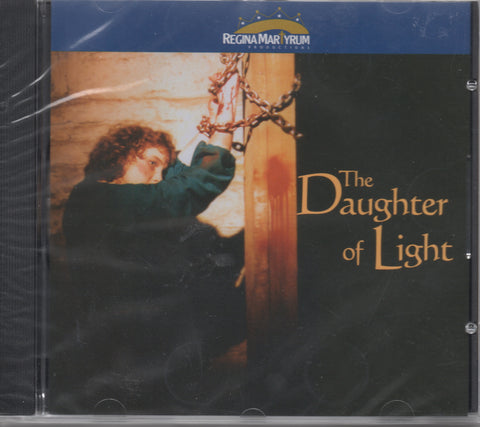 Audio CD Saints: Daughter of Light
Learn how St. Philomena is "The Daughter of Light."  
This is the biographical drama of St. Philomena, Virgin and Martyr of the 3rd Century. Her parents accept the Christian Faith and are rewarded by Our Lord with this marvelous child who is virtuous and wise beyond her years; moreover, she is brave and heroic. Having vowed herself to Christ, she declines the marriage proposal of the despot Diocletian, wicked Emperor of Rome. He punishes her with imprisonment and torture, but miracle and miracle occurs and she defies death. When her final hour does arrive, she valiantly suffers death at the age of fourteen for Our Lord and the Catholic Faith.
57-minute audio CD. 
Lives of the Saints Recordings from Regina Martyrum Productions feature well-written stories, fully dramatized with complete casts, and compelling sound effects.    
Popular with all ages and perfect for gift-giving.
---
We Also Recommend