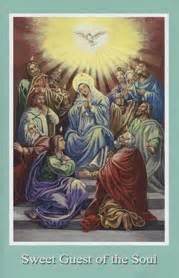 Sweet Guest of the Soul
Learn more about the Holy Ghost, the Third Person of the Blessed Trinity in this beautifully-illustrated booklet of prayers and devotions. Includes many inspirational stories and explanations from the saints on the power and the marvelous workings of the Holy Ghost. Sure to inspire any reader with devotion towards the God of Love!
Features a Novena to the Holy Ghost--perfect preparation for Pentecost! Also an excellent supplement for Confirmation classes.
---
We Also Recommend