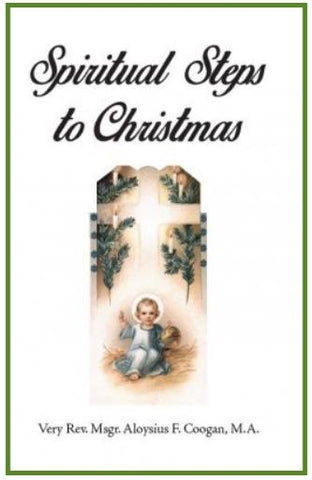 Spiritual Steps to Christmas
This wonderful reprint from 1953 will be a welcome Advent companion. There are short meditations for each day, most written in the form of stories, and ending with a prayer.  With this book at hand, we may better think and pray with Mary, who brought Christ to us, during this expectant season.  
By Rev. Msgr. Aloysius F. Coogan. 116 page book.
---
We Also Recommend