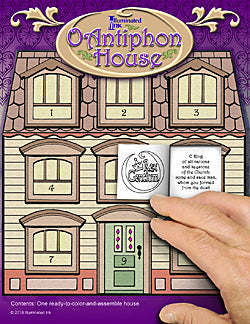 O Antiphon House
The "O Antiphon House" is calling Jesus to be home with us!
Each of the first seven windows depicts one O Antiphon and a symbol for that title of Jesus. The last two windows build on the O Antiphons and transition from Advent into the Christmas Season. Open each window on the day shown and color the picture.
Great for those families who choose not to use an Advent calendar.  Nice activity for the days of the Christmas novena.
---
We Also Recommend