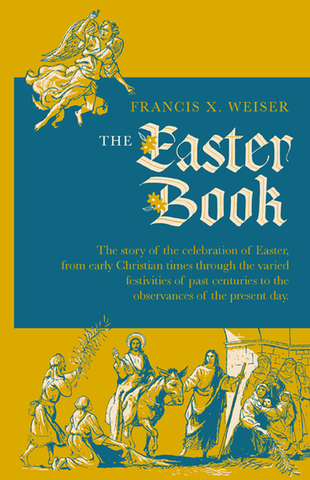 Easter Book: Lent/Easter Traditions
Charming and educational, this reprint of The Easter Book (1954) chronicles the development of Lenten and Easter traditions through the centuries of Christendom. From Bavaria to the Holy Land; England and Bohemia to Hungary and Peru, Fr. Francis X. Weiser (chaplain to the Von Trapp family) draws upon the customs of universal Christians to show just why we celebrate the great events of the liturgical year as we do. Covers pre-Lent, Carnival, fasting, Lenten customs, Passiontide, Holy Week, and ultimately leading to Easter, with its own hymns, foods and customs.

Whether you are parent, teacher, convert or cradle Catholic, there is much to learn from The Easter Book. Knowledge of the origins of our many Easter Traditions will enrich your appreciation of this holy season any time of year! A "must" for every Catholic home's reference library. 

---
We Also Recommend