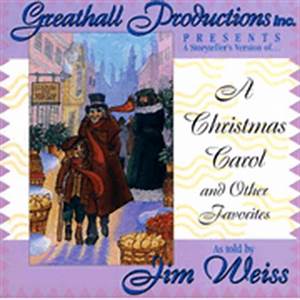 zAudio CD Classics: A Christmas Carol and Other Classics
This audio CD contains three favorite Christmastime classics sure to captivate all ages.
A Christmas Carol is Dickens' beloved story of miserly Scrooge, ghostly visitors and human compassion.
0. Henry's Gift of the Magi and Bret Harte's Dick Spindler's Family Christmas are masterpieces in their own right and make holiday literature accessible year-round. 
Perfect for curriculum enrichment. 
Timeline: 1850
Location: Victorian England
Values: Caring / Compassion, Faith, Forgiveness, Generosity, Gentleness, Helpfulness, Joyfulness, Justice, Kindness, Love, Moderation, Responsibility, Service, Tact, Thankfulness, and Tolerance 
---
We Also Recommend