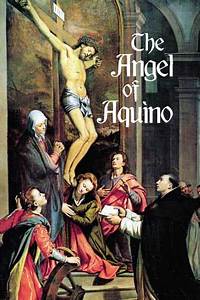 Angel of Aquino: St. Thomas Aquinas Prayer Book
This pocket prayer book first published in 1887 contains beautiful meditations and prayers in honor of Saint Thomas Aquinas.  The Angel of Aquino was the original manual for the "Confraternity of Angelic Warfare" for the virtue of chastity.  

Perfect for adding rich and unusual devotions to your home school in honor of the powerful Patron Saint of Catholic Schools!
May our Dumb Ox patron, the Angelic Doctor, deign by means of this little book, to lead many souls into the companionship of the angelic spirits! 

325 Pages. 

---
We Also Recommend