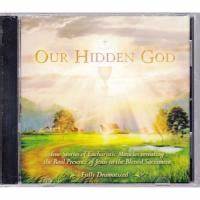 Audio CD Saints: Our Hidden God
True Stories of Eucharistic Miracles!
This inspirational audio CD presents six fully-dramatized events from Church history revealing the Real Presence of Jesus Christ in the Blessed Sacrament. 
These incredible, but TRUE stories of Eucharistic miracles are wonderful especially for Lenten listening or preparation/gift for First Communicants.
Listening time: 75 min.
Excellent companion to the Activity Book: Miracles of the Holy Eucharist! 
---
We Also Recommend