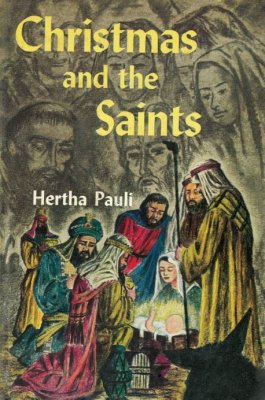 Christmas and the Saints
A "Vision Book" reprint.
This is the story of how the angel's good tidings reached us, of how they passed from land to land and from saint to saint, of how Christmas customs sprang up from the hearts of people of every land. From the lands of the Magi back to the fourth-century Bethlehem of St. Helena, and on to the Emerald Isle of St. Brigid, to the thirteenth-century Italy of St. Francis, all the way to La Navidad in the New World - so the good tidings were carried. And with them came, one by one, the tree, the gifts, the crib - all the customs which bind our own time and place with the Bethlehem of long ago. A beautiful blend of history and legend! 
190 pp.  Imprimatur, 1956.
---
We Also Recommend