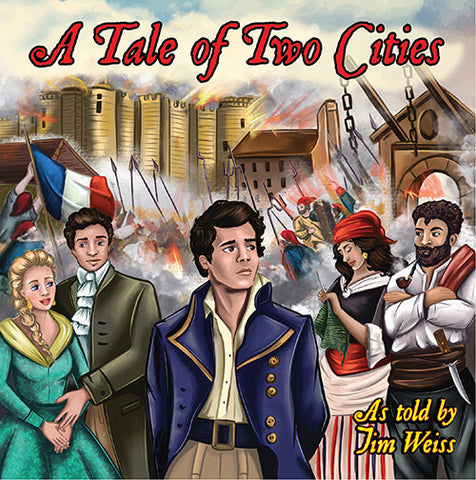 zAudio CD Classics: Tale of Two Cities
The classic novel written by Charles Dickens is a masterful, historical tale set in Paris and London during the stormy upheavals of the French Revolution. Combining adventure and a moving personal story, it tells of the daughter of a hero of the Revolution, who loves an aristocrat who sympathizes with the poor. When revolutionaries seize him, only a bitter but shrewd Englishman can save him.
But here too, we run into complication and intrigue! Shaping his telling for the entire family, Jim Weiss gives us Dickens' unforgettable heroes, remorseless villains and thrilling plot twists to make A Tale of Two Cities a classically memorable, dramatic presentation.
Perfect for curriculum enrichment.
Timeline: 1790's
Location: London and Paris
Values: Courage, Idealism, and Love
---
We Also Recommend