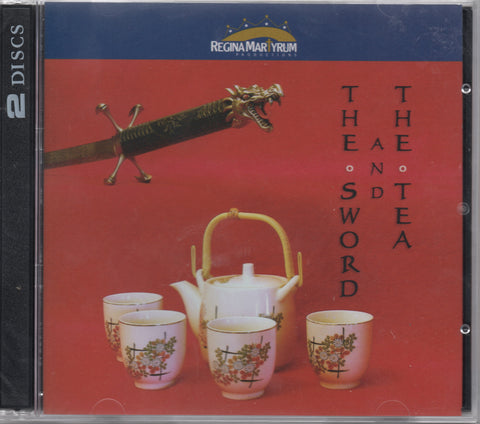 Audio CD Saints: Sword and the Tea
Learn about Japan's Catholic History 
Travel with 15-year old Michael Brogan and relive the history of Japanese Catholics: the 26 martyrs who were crucified on Holy Martyr's Hill in 1638; 230 years of persecution; the bravery and fortitude of "the hidden Christians" to keep the Faith alive even though underground; St. Maximilia14 Kolbe; the dropping of the A-Bomb on Nagasaki; the suffering of Japanese-Americans at the hand of the US Government during WWII; the heroic efforts of the Nisei in WWII in France and more...
Children will find Michael's travel and situation both exciting and fascinating, whereas adults will be touched by the poignant lessons that he learns through trials and suffering and by his growth in appreciation of the Faith of his ancestors. A great blend of history, drama, and humor, this production is for everyone.
Based on the novel The Samurai and the Tea by Cathy Brueggeman Beil
87 minutes on 2-CDs 
Lives of the Saints Recordings from Regina Martyrum Productions feature well-written stories, fully dramatized with complete casts, and compelling sound effects.    
Popular with all ages and perfect for gift-giving.
---
We Also Recommend